Getting Auto Maintenance Leaves Less Hassle Later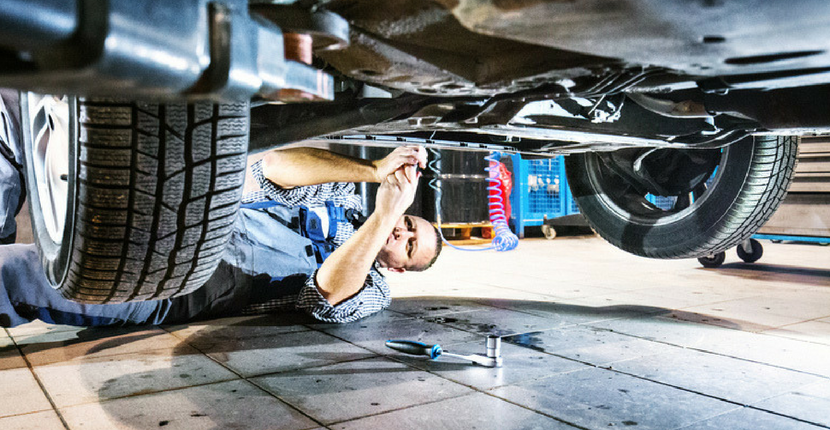 Anyone with a new Chevy Silverado, Colorado or Corvette wants to keep it in pristine condition, especially during the first year. Regularly washing your car and being extra careful typically follow the purchase of a vehicle. But, unfortunately, after the first couple years, some of the routine upkeep can get put off and not be of high importance, when really, it should be even more important!
Prepare and prevent, instead of repair and repent.
The more preventative maintenance that goes into your Chevy will result in a longer life for your vehicle, less hassle later and, likely, a much cheaper bill too! Well maintained and serviced cars and trucks are not only more reliable, but also worth more as a trade-in. Take these tips and get ahead of the game with your car care:
The Manual is a Must
To keep your Chevy Silverado in Antioch, IL operating at its most efficient, the very first thing to do is read through the owner's manual. It will tell you everything you need to know about basic car care, maintenance timelines and help you better understand your Chevy.
Read Recommendations and Seek Out the Service Schedule
In the manual, pay attention to the manufacturer's recommended service schedule and find out what suggestions automobile professionals are making regarding your vehicle. Taking their advice will lead to a long lasting relationship.
Check and Change Fluids and Filters
The owner's manual will explain, in detail, what and when things need to be checked, refilled and replaced. Get in the habit of inspecting the level and color of all of your fluids—oil, coolant, power steering, brake, transmission, windshield washer—several times a year, especially before winter and summer when temperatures reach extremes. Changing your oil and oil filter regularly will protect your engine, as well as improve your gas mileage—what better incentive could there be?
Take Care of Your Tires
Maximize tire life by rotating tires so they wear more evenly, and ensure they have the proper tire pressure, as the alternative is one of the main causes of tire failure. Chevrolet recommends checking the tire pressure once a month and when doing so, it's a good idea to take a look at the tread, because this will tell you when you need new tires.
Keep Your Battery, Brakes and Belts at their Best
Doing small maintenance checks, such as inspecting engine belts, battery terminals and break pads can prove to be immensely beneficial. Cleaning brake dust off regularly and also cleaning the battery, along with its cables, are simple steps you can take to care for your car. If you have questions about whether your battery, belts or break pads may need replacing, ask the experts at your local Chevy dealer.
Replace Worn Windshield Wipers
In addition to washing your car and windshield frequently, it's also a good idea to replace your windshield wiper blades about every six months. When the blade's rubber deteriorates, it can cause streaking and squeaking, which (in addition to being an annoyance) can cause bad visibility.
Break Bad Habits
Everything from rapidly accelerating to stomping on your breaks are bad driving habits that need to be broken. Practices such as these can secretly damage your car if they become the norm. Avoid hasty driving, driving on low gas and never ignore noises, warning lights or maintenance alerts, as this small happenstance can turn into a serious (and possibly costly) problem down the road.
Be Aware and Prepare
Knowing the conditions your car is in, as well as the environment around you, can prove to be immensely beneficial, especially if you use that knowledge to prepare ahead of time. As the seasons change it's important to think ahead and act now to prevent possible wear and tear and the frustration that comes with car problems.
With a variety of Chevrolet Silverados for sale, among many convertibles and coupes, sedans and SUVs, your Antioch, IL Chevy dealer has several qualified automotive technicians that can help you with all the maintenance needs your Chevrolet has. Call or visit us today and don't forget to ask about our service specials.