2018 Chevy Equinox Comes in New Metallic Colors to Complement Fresh Re-Design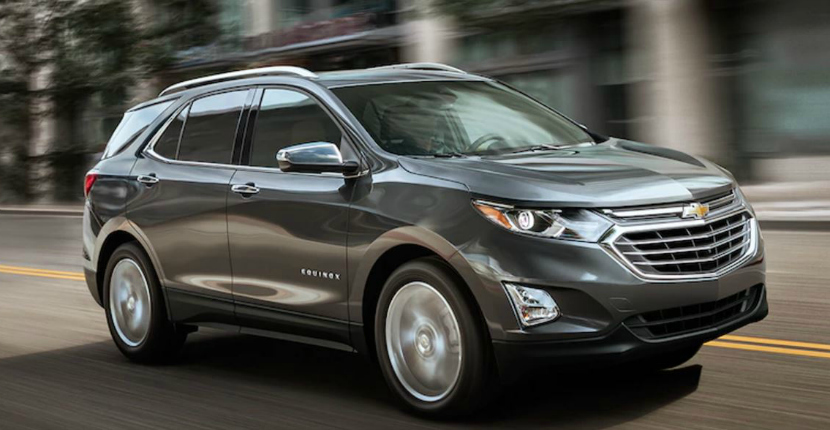 Chevy drivers all know for a fact that the 2018 Chevy Equinox is a special, uniquely modern vehicle that's been designed to bring thrills to practical, suburban life. But how do you make sure that every single passer-by recognizes how spectacular your new Equinox is too? The answer is simple: Give it a color palette to match its stellar reputation.
The latest 2018 Chevy models for sale feature some of the boldest, freshest colors ever offered by the automaker, including gorgeous hues like Ivy Metallic (a bold, shimmery green color) and Orange Burst Metallic, a warm umber color that's sure to turn heads. Of course, you can still opt for traditional picks like black, white and silver, but when colors like Pepper Dust Metallic (a sumptuous bronze), Sandy Ridge Metallic (a contemporary tan-ish nude) and Storm Blue are available why would you choose the "safe" route?
If you're looking at purchasing the new Equinox, that means you're already to leave traditional, boring vehicles in the dust. With some of the freshest design specs across the entire Chevy lineup, the new 2018 Equinox is the epitome of modern American coolness.
Of course, its newly re-designed exterior gets a lot of attention, but the vehicle's interior was built to impress as well.
"Customers who previewed the [new Equinox] early on had a strong emotional response to the sleek and sophisticated exterior design," John Cafaro, executive director of GM Design, said in a recent statement. "Those same themes are carried through to the interior, making the space beautifully intuitive."
While Antioch Chevy drivers are immediately struck by the Equinox's detailed, muscular exterior–which includes features like chrome trim, projector-beam headlamps and LED taillamps–the vehicle's cabin is where people are really wow-ed. A new down-and-away instrument panel and low windshield base keep drivers' eyes focused on the Equinox's commanding outward view while unique elements like denim-style seat fabric and a new "kneeling" rear seat bring a top-of-the-line feel to the car.
The 2018 Equinox also includes a range of exciting tech features which are accessible via a 7- or 8-inch MyLink infotainment system. A few taps on the full-color touchscreen will allow drivers and passengers to play their favorite tunes through Apple CarPlay or Android Auto, make phone calls and even access apps on-demand. The vehicle is also equipped with a 4G LTE Wi-Fi hotspot to make sure you're always connected no matter where your adventures may take you.
For more information about the 2018 Chevy Equinox, visit your favorite Antioch Chevy dealer. At Raymond Chevy, our expert staff will be able to answer any question you may have about this exciting new vehicle–you can even have a Q&A session while you take one of our new Equinox cars out for a ride on the town.