New Tech for the 2018 Tahoe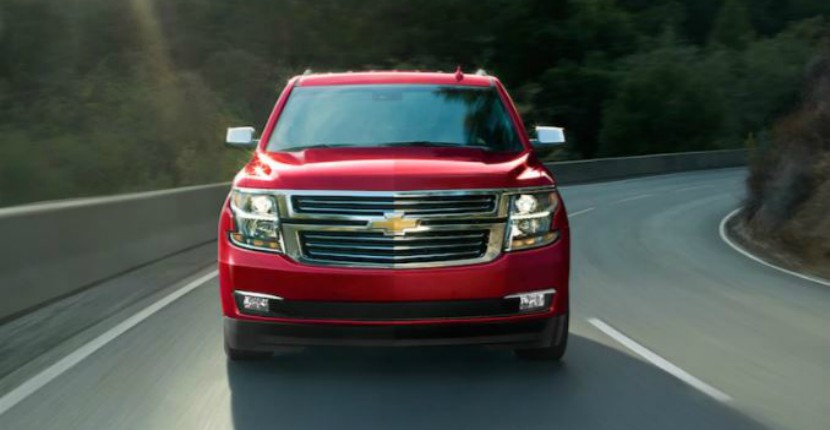 This may seem obvious in today's society, but changing things takes a lot of people, like a lot. Rather than thinking of people, we should think of companies, corporations, and brands to set the way for a new system. We have come a long way, but our communities still face violence of many degrees. Fixing this starts at all levels, even something you might not think about could make a positive difference in some faults in our society! We have to work a part in our own areas to bring something together.
Chevrolet wants to do their part in terms of communal destruction, and what's their focus? Surprise, surprise- it's cars of course! Chevy wants to protect our protectors by helping create a safer community., describing the 2018 Tahoe PPV as a "second set of eyes." Chevrolet loves safety, and they are pulling together all of their fancy features in releasing this model years Tahoe Police Pursuit Vehicle.  In a press release, Chevy shared that the 2017 IIHS report on front crash prevention stated that vehicles with forward collision warning reduced the rate of rear-end crashed reported to police by 27%! This is what drove the motivation for the concept behind the updated PPV.
The Chevrolet Police Pursuit has low speed forward automatic braking, lane keep assist with lane departure warning, safety alert driver seat, and power adjustable pedals in addition to the forward collision alert. The 2018 PPV has first-in-class safety activity features, giving police officers the opportunity to focus on their surroundings a little more while the Tahoe worries about avoiding collisions.These safety features are autonomous, and that is on top of the hands-free bluetooth and multimedia connection availability. This, along with other apps connected through a smartphone, and performance and precautions show up on an 8-inch colored screen.
When measured against  the 2018 Ford Explorer Police Interceptor Utility, it is obvious the main difference between the two is size. The Tahoe is huge, going for the look of an older brother or cousin with genuine intent but can be a tough cookie. The autonomous safety features will help police officers better focus on their jobs, hopefully creating a domino effect for other changes. Not only that, but just like the Tahoe PPV's in the past, the 2018 version will not disappoint and is an example of the innovation in the car industry. We are moving closer and closer to self-driving cars, and Chevy is a part of that.
Want to learn more about the PPV or vehicles like it that are made for you? Your local Raymond Chevrolet dealership can help you and has plenty of sales! Browse through our website or stop by today!