A Great Year For The Chevy Sonic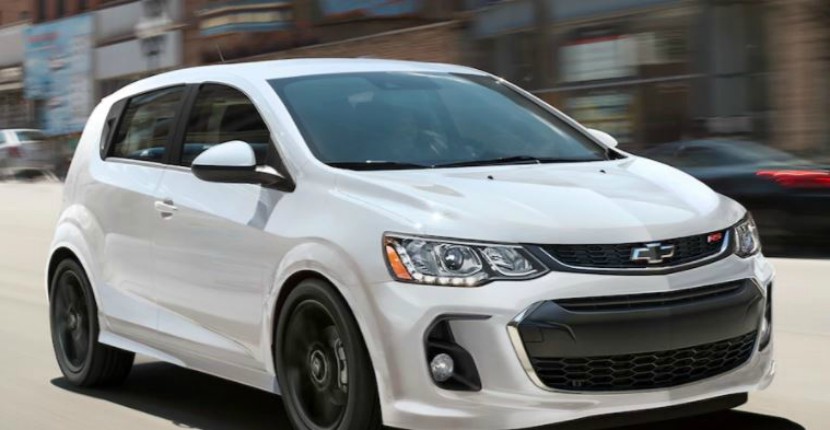 Another day another dollar, another year another model. As 2018 rolls in, so does the 2018 Chevrolet Sonic and it's almost perfect ratings. Don't worry- if Chevy wanted to be number one they would be. However, I think the goal here was to create a Sonic for a particular type of customer. Here's what they did with their idea:
What's amazing about the Sonic is the insane amount of cargo space it has in the trunk. From band equipment to snowboards and other sports gear, the Sonic can fit it all. What it can't really fit is people, this is not the ideal vehicle for a big family or someone who carpools. As well as the space it's also missing the way SUVs and Crossovers guggle up gas. Kelley Blue Book rated the 2018 Sonic #4 for fuel economy.
The Sonic comes in LS, LT, and Premier form. There's an option of a 1.8 4-cylinder engine or a 1.4 L turbo, offering up to 37 MPG highway. It has a standard 138 level horsepower, available phone integration, and won "Most Dependable Small Car." Cars.US News rated is #3 in Subcompact Cars and gave the Sonic an 8.5 overall rating. Even though the lowest rated category was the interior and the performance with each receiving an 8.1, they also said it was user friendly, comfortable, and was well-balance with good handling.
Per usual, the 2018 Sonic comes with simple-to-use safety features and assistant technology to prevent accidents. Chevrolet is the most awarded car company for three years in a row, and a lot of that has to do with their 'prevent, protect, respond' motto that was the basis for their safety engineering. The Sonic comes with 10 airbags, Electronic Stability Control System with Traction Control, high-steel safety cage, and more. Cars.US News rated it a 9.7 for safety based off the tests performed by the IIHS and NHTSA testing.
Chevy says the Sonic is a small car with big personality- check it out along with other Chevrolet models at your Raymond Chevy dealership!