How to Prepare for Winter Driving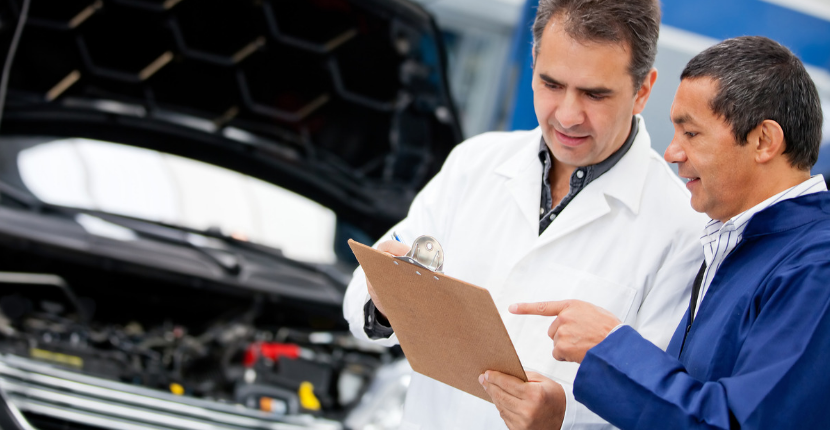 Winter has officially arrived, but winter driving conditions have already made an early appearance this year. In preparation for more winter conditions which snow and ice will surely bring, make a service appointment at your Antioch Chevy Dealer to have your Chevy looked over and prepped for the harsh driving conditions ahead. Raymond Chevrolet can help you get your care prepared and keep your vehicle in the best condition possible. We will check over your vehicle by checking the following for you:
Tire wear and air pressure
Brakes
Spark plugs
Wiring
Ignition
Distributor
Battery
Air, fuel, and emissions filters, or PVC valve
Antifreeze level and freeze line
And more
Remember to also prepare yourself for the type of driving you will need to do when winter weather conditions arrive. Whether it is snowing or there is snow and ice on the road, be sure to determine how much traction you have in order to determine the appropriate speed and distance you will need to be safe driving. This will help you stay in control of your vehicle. Also, remember to accelerate slowly when entering an intersection because icy and snowy areas may cause loss of traction and control. A good rule of thumb is to increase following distance to 8 to 10 seconds. As you get a better feel for the conditions, also give yourself the opportunity to check your steering and braking control. Always check the weather before heading out, if conditions are bad, consider waiting out the wintery weather until safer driving is possible.
Be prepared in your vehicle with winter driving equipment, we recommend having the following at all times:
Properly inflated spare tire
Jumper cables
Snowbrush and ice scraper
Tool kit
Sand or ice melt
Shovel
Blankets and gloves
Flashlight and extra batteries
Reflective triangles and flares
Non-perishable high-energy foods
First aid kit
Phone charger and back-up battery
To improve preparedness it is important to also have a full tank of gas and fresh antifreeze in your vehicle. We also recommend keeping sand or ice melt in your vehicle for emergency situations. Don't forget to bring along plenty of water and snacks when you will be on the road for any amount of driving time. Be sure to bring along what fits your needs for the length and type of trip ahead. As an extra reminder, remember, do not try to push your vehicle out of the snow if you become stuck, instead call or signal for help. If you need to signal distress use a brightly colored cloth and tie it to the antenna or in a rolled up window.
Prepare for winter driving with a new 2019 Chevy. Come by to check out the new 2019 Chevy models for sale at Raymond Chevrolet. Our lineup of Chevy Vehicles are ready for winter driving conditions. We have  new and used Chevy models for sale including several very capable SUV models – Equinox, Suburban, Tahoe, Traverse and Trax. In addition we also have Colorado and Silverado trucks to step up your driving game this winter season. We look forward to serving you this winter season at Raymond Chevrolet!