2019 Chevy Blazer is Here and Nothing Like What You Remember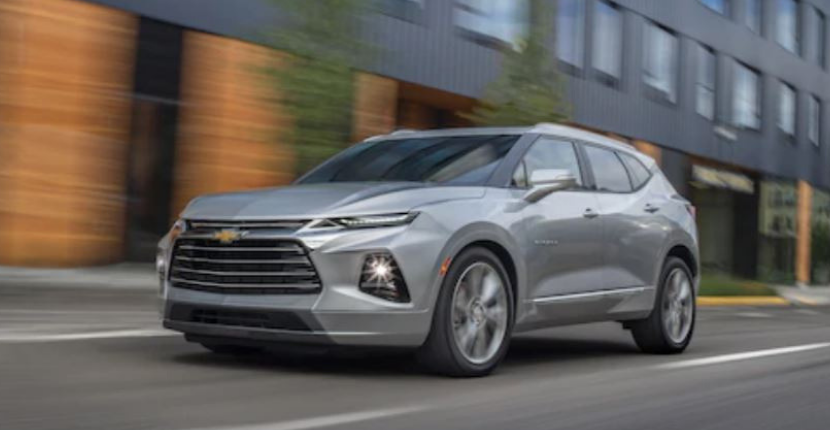 The 2019 Chevy Blazer is the SUV to beat, jumping to the head of its class thanks to great looks, a roomy and comfortable five passenger interior and great performance. It will, in fact, add to Chevy's lineup of SUVs sitting right in between the Equinox and the Traverse. The Blazer is making it's way to Chevy dealerships near you so be sure to check out the Chevy Blazer for yourself!
This cruiser has a low front and rear bumper look fashioned with a wide-mouth front grille and split headlight designs. The high and low beam projector lights are located low on the face with an LED accent occupying traditional headlight space. This showstopper has a great body design. The smooth door sides melt into the belt line, which in turn gently slopes with an upturned swoosh into the rear roof. The rear taillights can be easily seen from both sides and the rear of the vehicle.
The inside of the Chevy Blazer is impressive. With soft features and easily seen switches and knobs that are simple to control. The 8 inch center infotainment center is large and sits in the middle creating great flow throughout the entire cabin. Moving onto the backseat legroom which is roomy and spacious, with both sides of the 60/40 split seats on sliding tracks. In the cargo area, the rear floor lifts to reveal a hidden spare tire.
The 2019 Chevy Blazer looks like a sign that Chevrolet is making changes that people want for a reasonable price. Keeping the Blazer simple and functional with many conveniences and luxury features Chevy is soaring to new heights with this crossover.
The 2019 Chevrolet Blazer is making waves at Raymond Chevrolet! To get a look at the 2019 Blazer, come on down to Raymond Chevrolet at 118 Route 173 in Antioch today and test drive one yourself. We also have a wide selection of other Chevrolet vehicles, whether it be new or used! We want to help you find the Chevy of your dreams!