All About the My Chevy Rewards Program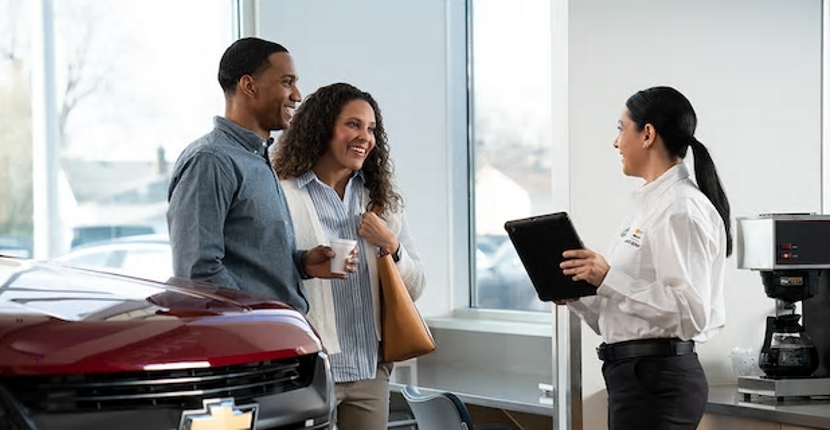 The My Chevy Rewards Program offers customers a way to save and earn points for doing tasks most vehicle owners already do. Here are some ways Chevy drivers can save money by earning points.
How can I earn points?
Chevy owners can earn 1,000 points for signing up and another 1,000 points for completing your user profile. Drivers can also earn points by leasing or purchasing a Chevy vehicle or by purchasing/adding a Chevy Protection Plan, for this you can earn 5,000 points and it also protects the vehicle with additional coverage on top of that of the manufacturer warranty.
Points can also be earned by visiting your local Antioch Chevy dealership, Raymond Chevrolet. Chevy owners can get up to 6 points for every $1 spent on service. Another way to earn points is by downloading the GM Financial Mobile App. Go to the AppStore on your phone and download the app. Once you do so you can also enroll in paperless billing. Just by downloading the app you can earn another 1,000 points.
What else can I use my points on?
You can use your points for certified service, OnStar or up to $500 towards a new vehicle purchase or lease. You can also use your points to purchase Chevy accessories like all-weather floor liners, grille inserts, mounted spoilers, and more. There are so many ways to earn points and options for how you can use them! Earning points for purchases you're going to make makes it that much better!
How do I track my points?
Every month, you'll get a statement with your updated points along with a list of ways you can earn more. To enroll, simply visit www.mychevroletrewards.com today.
How do I redeem my points?
Log into your account in your app or visit www.mychevroletrewards.com and your total points will appear at the top of the screen. Click the Redeem Points tab. Here you will see how you can use your points and the date by which you must redeem them.
Enroll in My Chevrolet Rewards at Raymond Chevrolet
Sign up today and experience the rewarding feeling of gaining points for mundane tasks! Visit Raymond Chevrolet and watch as your points rack up. If you still need more information on the My Chevrolet Rewards Program feel free to come on into Raymond Chevrolet Antioch today!