2020 Blazer Receives New Engine and Slick Upgrade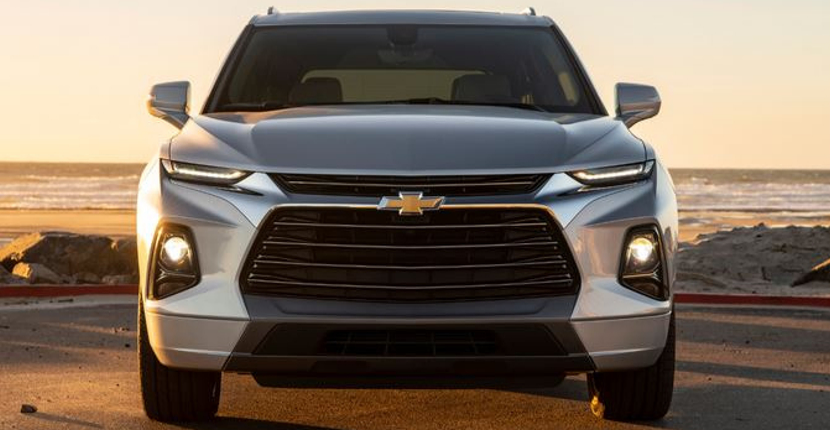 After a 14 year hiatus, the Chevrolet Blazer is back and better than ever! It is now the perfect mid-size crossover for the modern age. This new crossover went on sale earlier this year, but Chevy is already planning a new range of engine options. Similar to Chevrolet's other Redline Edition models, the new special edition of the 2020 Blazer will also feature only the best visual upgrades, making it stand out that much more! 
Starting around $29,995, the Chevy Blazer currently offers two engine options: a 2.5-liter four-cylinder producing 193 horsepower and a more powerful 3.6-liter V6 producing 305 horsepower. There will be, according to Car and Driver, a third engine option added to the all-new 2020 Chevy Blazer. 
Chevrolet confirmed a new mid-range model to be added to the 2020 Blazer lineup that will use the 2020 GMC Acadia's turbocharged 2.0-liter engine. This engine produces 230 horsepower and 258 lb-ft of torque. This model will fit right in between the entry-level four-cylinder model and the V6 range-topper. 
The new turbocharged engine will be paired with a nine-speed automatic transmission and offer engine stop-start capability. The 2.0-liter unit can also be paired with the Blazer's optional all-wheel-drive system, whereas the base model is only available with front-wheel drive. The new turbo engine will be standard on 2LT and 3LT trim levels, while the base Blazer L and LT will still come with the 2.5-liter engine. 
As for the Redline edition, this package will be available on the 2020 Blazer model in the 2LT and 3LT trim levels. Sadly, there haven't been any photos released of this special-edition model, but the 2020 Blazer Redline Package will include 20-inch aluminum wheels finished in Gloss Black with red trim accents, a black Blazer badge with a red outline and a black AWD badge with red outline, as well as black grille, header bar, window surrounds, side-view mirror caps, door handles, front and rear Bow Tie badging, and decals.
The Redline Edition will replace the Black Grille Package and the standalone black Bow Tie emblem package. It also requires a Jet Black interior and can only be applied to Blazers with Silver Ice Metallic, Summit White, or Black exterior colors.
The standard Blazer has a  similar look to that of the Camaro, but in SUV form, but the new Redline Edition amps it up to a different level. Blazer owners and the staff here at Raymond Chevy alike all love this mid-size crossover for many reasons. These Blazer lovers mentioned that some of the reasons are:
It's a blast to drive with the V6. It's fast, agile, sharp in its handling and has plenty of power.

Towing capacity is rated at 4,500 pounds with the V6 engine which is useful and impressive.

The design of the RS version is aggressive enough to turn heads on the road.
Visit your Antioch Chevy dealer today to learn more about these upgrades to the all-new 2020 Chevy Blazer. Drivers who are looking for a powerful looking mid-size crossover that performs well and has the cargo space you need, then the 2020 Blazer is the Chevy for you! To view our inventory of the all-new 2020 Chevy Blazer click here, if you don't find one that peaks your interest, don't worry! We have a wide selection of Chevy models that can easily make you fall in love. We are a Chevy dealer near me, located at 118 Route 173 in Antioch, IL.