Meet Your Chevy Match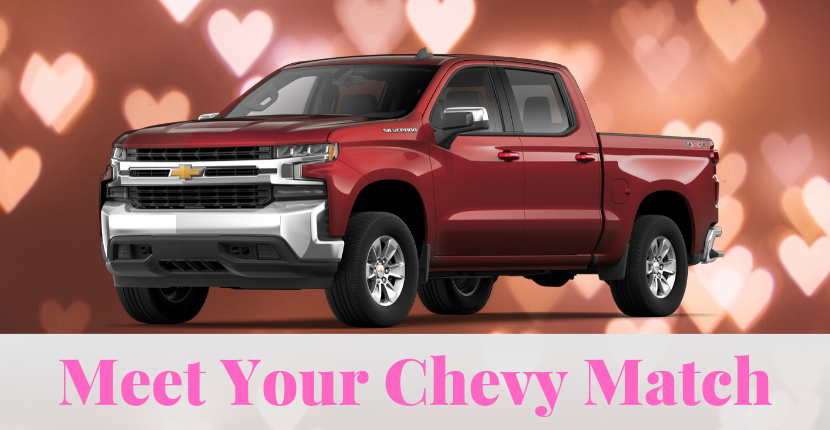 Are you looking for your perfect match this Valentine's Day? At Raymond Chevy, we are here to help you find your perfect Chevy match. Check out the vehicle profile below to see if this vehicle is the right match for you.
Let's find your perfect vehicle match. Learn more about this Chevy vehicle…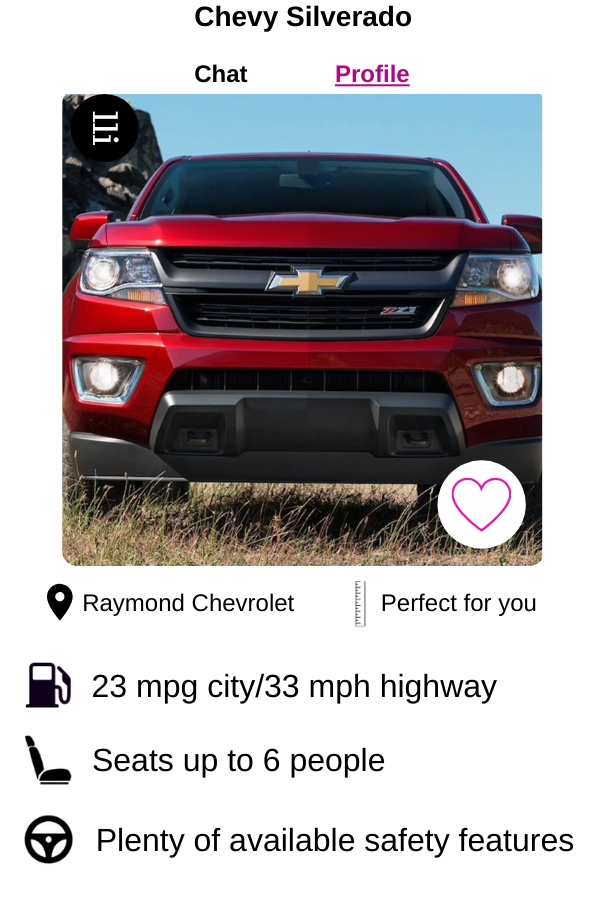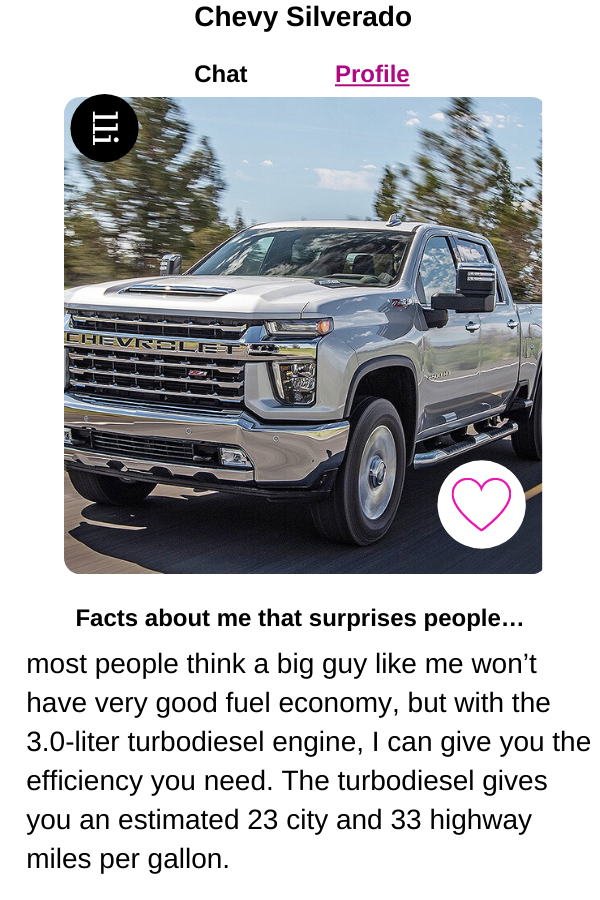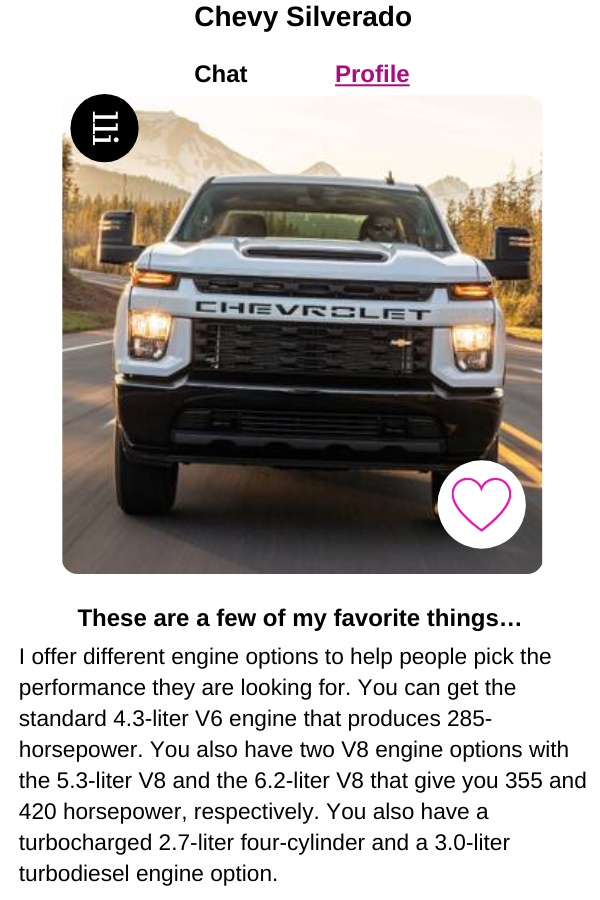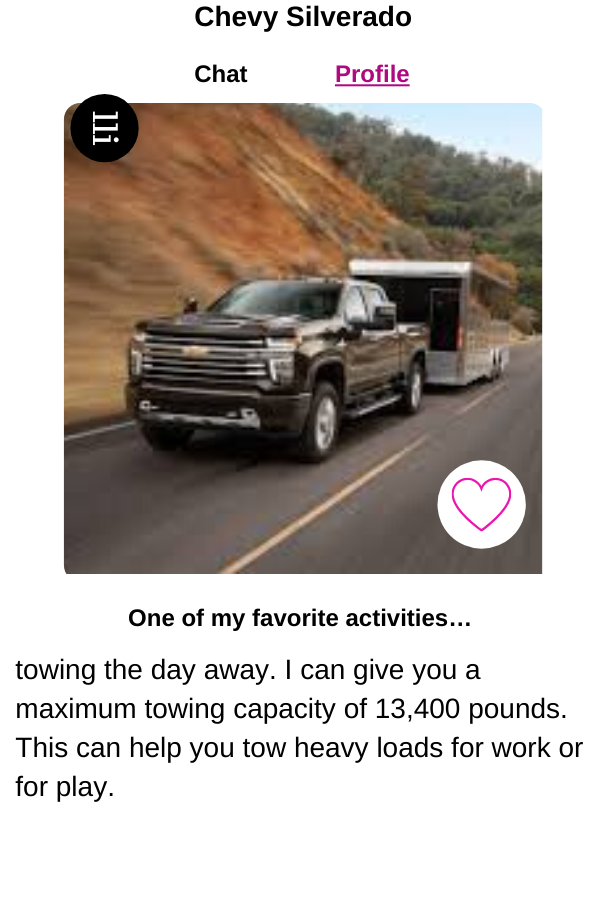 Does this vehicle sound like your perfect Chevy match? It is the Chevy Silverado, and it has a lot of power, capability, and technology to keep you satisfied every day. The 2020 Silverado is a great work truck, but it is also a great truck for date night or even a family adventure. You get versatility and performance with the Silverado every day.
If you want to check out the 2020 Chevy Silverado for yourself, you can come down to Raymond Chevrolet, your local Antioch Chevy dealer. We can help you set up a test drive today.