Raymond Chevrolet Was Featured in the Wall Street Journal- Check It Out!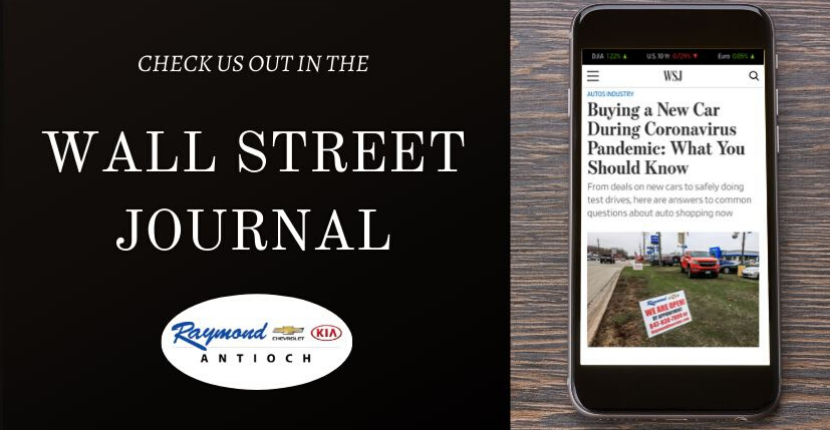 This past weekend we were featured in an article for the Wall Street Journal.  The article titled, "Buying a New Car During Coronavirus Pandemic: What You Should Know" has ample informative information on what you should know regarding the COVID-19 pandemic and the car buying process.
Throughout this article, you can find references for car buying during this pandemic – specifically our practice of scheduling appointments online or over the phone to visit our sales department. Recently, all car dealers in Illinois have adopted this practice and followed suit meaning that all Illinois dealerships can only operate their sales departments by appointment throughout the entire month of April.
We are here to keep you up to date on the steps and actions we, along with other Illinois car dealers, plan to take throughout the COVID-19 pandemic. If you have any questions regarding our store hours, how we plan to keep our staff and customers safe, or how to make an appointment feel free to give us a call. We are available at (844) 338-9077.
If you're looking to purchase a new vehicle, think Raymond Chevrolet. We have a huge selection of both new and used cars for sale near Antioch. Once you find the one that catches your eye, schedule an appointment to see it in person!
Feel free to click here for more information on this topic or to view the article yourself! As always we are Raymond Chevrolet of Antioch and we are happy to serve you, especially in this time of need.