The Chevrolet Brand Responds to the COVID19 Pandemic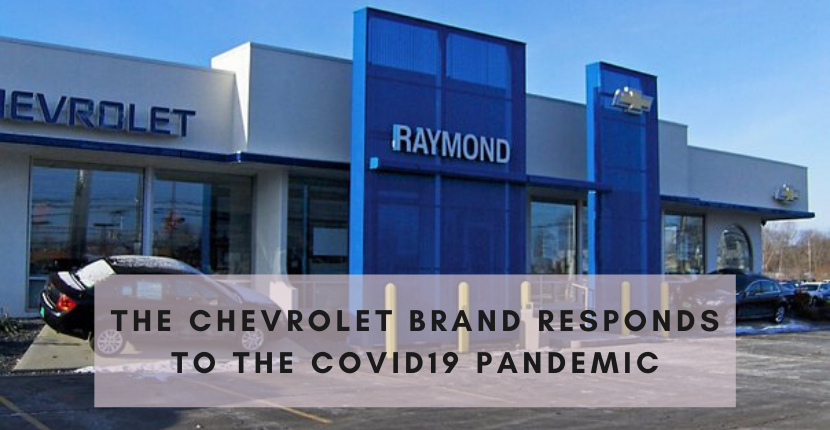 At Raymond Chevrolet, we are dedicated to serving the communities around us. We value your loyalty and commitment to us, and in return, we have decided to support our community. We are open to help service your cars and answer all questions, but we are keeping in mind this virus and taking every safety precaution we can.
What is Coronavirus?
The coronavirus, also known as COVID-19, is a virus that can be deadly for older people or anyone with underlying health conditions. It is a mix of flu-like symptoms and pneumonia. There is no vaccine for this virus yet, though we know researchers and scientists are tirelessly working on it.
Since there is no vaccine, most states have issued a stay at home order, and at Raymond Chevrolet, we support this decision. We will continue to find ways to help our customers during this time as we support our community. We will get through this as a together.
What Raymond Chevrolet is doing?
Chevrolet has always been a loyal brand to not only our customers but to everyone. To support our health workers, Chevrolet has decided to change an entire manufacturing facility to help create ventilators for our medical professionals.
We are responding to this virus the best we can. We are keeping our facilities clean, supporting our teachers, supporting our military, first responders, and all health care workers by offering them heavily discounted rates on services and even new cars.
Chevrolet is dedicated to keeping a clean space for you to come into. We have online chat support for your convenience if you would like to stay home, and you can now call us during our operating hours with any questions. We are trying to make this stay-at-home period as easy as possible for you.
When all this is over, we will be here for you at 118 Route 173, Antioch, IL. Call us at (847) 943-3706.
We were also recently featured in an article in the Wall Street Journal! Did you get the chance to check it out? If not, read up on it here!