Chevy Safety Assist and Chevy Safety Features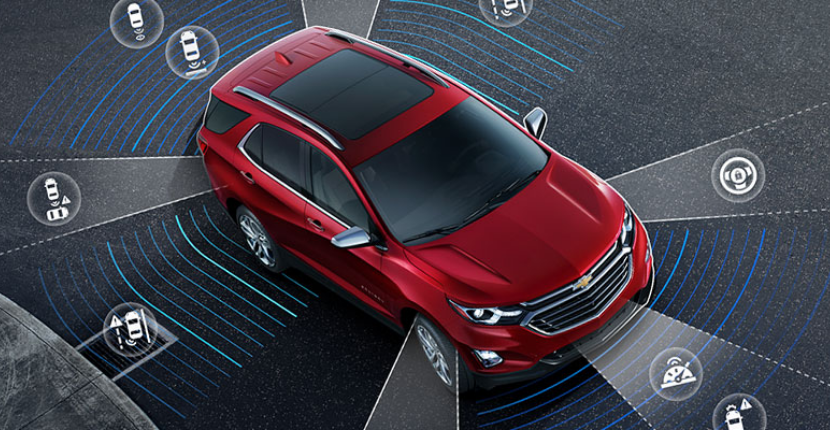 New vehicle often bring you safety features and technology to help look out for you while you drive. These safety features or driver assist technology can alert you of potential issues. This helps you avoid or lessen the impact of collisions. There are a lot of different safety packages and technologies out there for different brands. Chevy has packages like the Driver Confidence Package and the Chevy Safety Assist package. Below, you can learn about some Chevy safety technology with the Chevy Safety Assist.
What is Chevy Safety Assist?
You can think of Chevy Safety Assist like a package of safety features. These features work together to provide you with driver assistance technologies to look out for you and your passengers. Chevy Safety Assist includes cameras and sensors that make up features like forward collision warning with pedestrian detection, lane departure warning, lane-keeping assist, automatic high-beam headlights, and a following distance indicator. Learn more about what these features can do for you here:
Forward Collision Warning with Pedestrian Detection – Forward collision warning uses sensors and cameras to detect vehicles or pedestrians that may be in your path. It alerts you if there is someone or something in your path so that you can slow down or stop to avoid a collision.
Lane Departure Warning and Lane Keep Assist – These two safety features work together. The lane departure warning detects if you are unintentional drifting from your lane. If you are, the lane keep assist feature can make minor steering corrections to keep you in your lane.
Following Distance Indicator – This feature helps you maintain a safe distance between you and the vehicle in from of you. The following distance indicator will alert you if you are too close to the vehicle in front of you so that you can slow down and maintain a safe distance.
Automatic High-Beam Headlights – There is also the intellibeam headlights that use a sensor to detect oncoming traffic. This sensor will adjust the headlights between low and high beam when it detects oncoming traffic so that you and other drivers can see better and stay safer.
What Chevy Vehicles Give You Chevy Safety Assist?
Different Chevy vehicles offer you different standard safety equipment. The 2020 Chevy Equinox and the 2021 Chevy Trailblazer bring you Chevy Safety Assist standard on all models, but Chevy is adding this safety assist technology to many of its other vehicles as well.
At Antioch Chevy, we can help you upgrade to a safer Chevy vehicle with Chevy Safety Assist. Reach out to us to learn more about which vehicle may be right for you.