The New Bolt EV Is Affordable and Requires Less Maintenance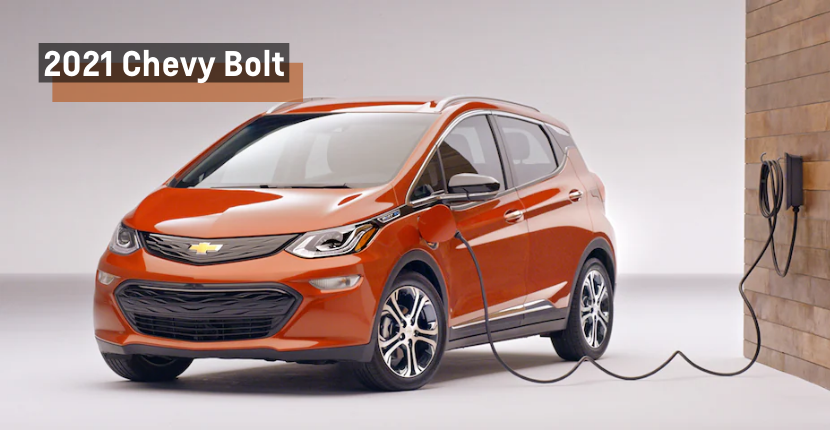 It's time to get excited because Chevy's newest Bolt EV model is out and ready to change your driving experience. Electric vehicles are becoming the new norm, and the Bolt EV is transforming the game with simple, convenient charging and less maintenance than ever before. With an EPA estimated 259 miles on a full charge and an engine that goes 0 to 60 MPH in 6.5 seconds, the Bolt EV is ready to take you where you need to go with ease. Learn more about the Chevy Bolt EV below and you will quickly be searching for a "Chevrolet dealer near me" to get your hands on one.
Chevy Bolt EV Design
The Chevy Bolt EV comes in 9 stunning colors so that you can express exactly who you are. From classic Mosaic Black Metallic and Summit White, to more fun finishes like Oasis Blue and Cajun Tint Redcoat, there is a Bolt EV color for every personality. Choose between a Dark Galvanized Leather and or a Dark Galvanized/Sky Cool Gray Leather interior, giving you a feeling of elegance and luxury every time you sit behind the wheel. When you visit your local Chevy dealer, you will find a range of styles and colors to choose from.
Chevy Bolt EV Performance
Not only does the Chevy Bolt EV take you from 0 to 60 in 6.5 seconds, it also comes with 266 lb.-ft. of instant electric torque. The Bolt EV gives you the power you need with the reliability to take you on any adventure. Chevy has made it incredibly easy to charge your vehicle. The available 240-volt charging unit allows you to plug your vehicle in at home and return to a full charge by morning.
On the go? Use the myChevrolet Mobile App to search for a public charging station near you. The standard 120-volt portable charge cord offers about 4 miles of range per hour of charge and can be plugged in anywhere that there is a 3-prong outlet. Also available is the 240-volt/32-amp charging unit that offers up to 25 miles of range per hour of charge time and is the recommended way to charge at home.
The myChevrolet mobile app offers Energy Assist, providing you with information about the vehicle's current charge, driving conditions, and real-time weather. The app calculates range and also lets you know if you need to stop to charge along the way. Find your nearest charging station on the app and receive updates when conditions change through the myChevrolet mobile app.
Visit Raymond Chevy to see the Bolt EV for yourself!
Electric vehicles are changing the way we drive by getting us where we need to go efficiently at a lower price, and not to mention helping the environment. Need Bolt EV parts or looking for your next vehicle? Visit Raymond Chevy, your trusted Antioch Chevrolet dealer for all of your vehicle needs. Whether you are looking to buy a Bolt EV or looking for a Bolt EV lease, we can help you out with our team of trusted Chevrolet professionals and a large array of vehicles.