Chicago Auto Show Is Around the Corner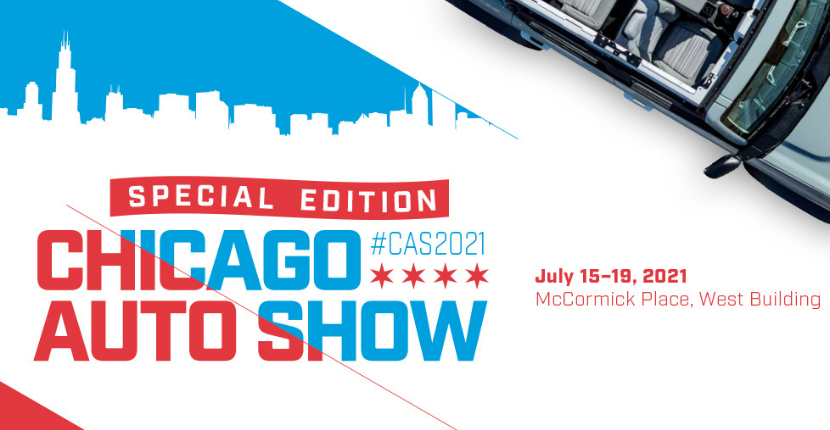 Looking for an "auto show near me?" We have great news for you! The Chicago Auto Show is back with a special edition of the show on July 15th to 19th at McCormick Place. Live events are back, and it's time to experience this once in a lifetime auto show. Learn more about the Chicago Auto Show below and see what all the hype is all about! This is an event that you will especially not want to miss. Even better, your local Chevy dealers have tickets for their valued customers to get access to all the fun.
About the Show
Taking place in the West Building of the McCormick Place Complex, the Chicago Auto Show is expanding outdoors to take advantage of Chicago's beautiful July weather. With this, attendees have the ability to experience more outdoor test drive opportunities, test tracks, and other demonstrations. 
With a variety of vehicles on display, there is no doubt that there is something for every car connoisseur at the Chicago Auto Show. Have you been missing your favorite experiences from the Chicago Auto Show? Enjoy the Camp Jeep and Ram Truck indoor test tracks, and don't forget about Subaru's pet adoption event that is a major hit every year. If you want to check out the new Bronco, Bronco Sport, and all electric Mustang Mach-E SUV, the Chicago Auto Show will feature outdoor experiences with these amazing vehicles as well.
The 2021 Auto Show will take place from July 15-18th from 9 a.m. to 10 p.m. and July 19th from 9 a.m. to 8 p.m.
Keeping You Safe
Safety is our number one priority. The Chicago Auto Show received approval from state and city officials to host this event. The Chicago Auto Show is also committed to providing a safe environment for all involved. Above all, it will adhere to all health and safety protocols set forth by city and state officials. With more outdoor opportunities, we are making sure that it is safe for you to see and enjoy all of these amazing automobiles.
How to Buy Tickets
All tickets must be purchased online or at select new-car dealers. There will be no ticket booths at the event. Lucky for you, Raymond Chevy has tickets ready for loyal customers like you. Looking for a "Chevy dealer near me"? Look no further than your local Antioch Chevy dealer, Raymond Chevy, to purchase tickets to this amazing experience at the Chicago Auto Show.