How Does Kelley Blue Book Evaluate Used Car Trades?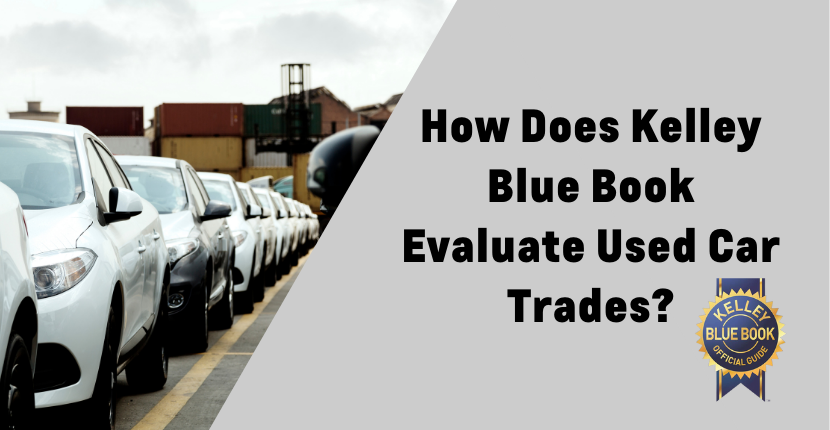 While it may be hard to let go, it could be time to trade in your beloved used car for a much needed upgrade. Trading in a vehicle is never easy, but luckily, there are a multitude of resources to help you to determine your car's worth. Of all the options available, Kelley Blue Book has been a trusted guide accepted by both consumers and the automotive industry for evaluating prices and determining values for new cars and used cars for decades. From determining used car trades to providing cash offers to consumers, KBB has grown exponentially over the years. So how did KBB become so well-known and what is the process of evaluating used car trades?
History of Kelley Blue Book
Kelley Blue Book has been determining car value's since 1918, when a young preacher's son named Les Kelley opened a used car dealership in Los Angeles and began creating a list of used cars he wanted to purchase from neighboring dealers. KBB values soon became so widely accepted that the US government used the service to place a ceiling on used car prices after World War II. KBB grew in popularity over the years as trusted source; however, it was not until 1993 that KBB became accessible to consumers through the Consumer Edition of the Blue Book.
KBB Trade-in Value
Used car values are determined by a proprietary editorial process. KBB's process consists of a thorough analysis of collected data including historical trends, current economic conditions, industry developments, seasonality and location. The resulting values reflect the most current representation of the marketplace. You can put your trust is KBB due to the amount of extensive data that is pulled to ensure accurate results. KBB:
Draws from thousands of actual sales powered by 90 years of industry knowledge.
Uses data including actual transactions – then adjusts for local market conditions and seasonal trends.
Values reflect both wholesale and retail transactions to provide a 360 degree view of the market.
Updates pricing at least weekly to reflect the market and give dealers and consumers the most up-to-date pricing.
Additionally, the Kelley Blue Book Used Car Fair Market Range and Fair Purchase Price will help you evaluate your vehicle to determine if you're getting a good deal or not. The tools offered from KBB include an extensive evaluation of your car based on a few questions to help determine the final value price. KBB will also offer a private party value or an instant cash offer if you so choose. In just a few minutes, you will have your car trade-in value from a trusted and reliable source.
Chevrolet Dealer Near Me
The first step most buyers take when considering a new vehicle is determining the value of their current model. Considering the trade-in value prior to purchase can help you determine the budget of the new ride your looking at. And who knows, your vehicle may be worth far more than you thought! At Raymond Antioch Chevrolet, we know the importance of getting an accurate trade-in value for your vehicle. In doing so, we provide our own trade-in resource so buyers can value their vehicle directly from our website. Whether you are looking to trade in your used vehicle or are a first time car buyer, our Chevy dealer has everything you need. We have a wide selection of used models available on our lot. So if you are looking for a used Chevy Cruze or a used Chevy Silverado near me, we are the Antioch dealer for you.