The Chicago Auto Show Is Coming Soon!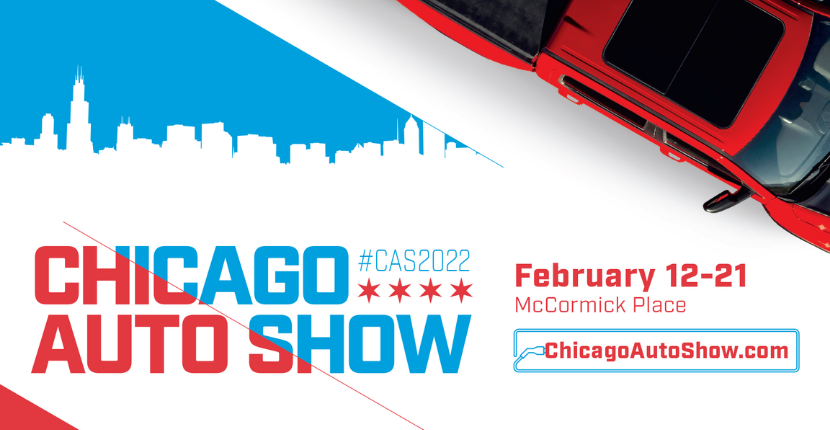 The Chicago Auto Show is back for 2022! Last year we saw a shortened, scaled back version of the show, but this year's show will return to its regular ten-day February schedule and full slate of new exciting vehicles. It will feature multiple world and North American introductions; a complete range of domestic and imported passenger cars and trucks; sport utility vehicles; and experimental or concept cars. Get your Chicago Auto Show tickets now!
What is the Chicago Auto Show? 
The Chicago Auto Show is the largest auto show in North America. It first took place in 1901, and 2022 will mark the 114th edition of the Chicago Auto Show, making it the most held auto exposition on the continent.
The Chicago Auto Show takes place in Chicago's McCormick Place. The show will cover more than 1 million square feet in the North and South Exhibit Halls of the complex. McCormick Place offers a total of 2.7 million square feet of exhibit halls with an additional 700,000 square feet of meeting room availability.
What Will Be at the 2022 Chicago Auto Show
This year, the Chicago Auto Show will display nearly 1,000 different vehicles. Attendees will also have the opportunity to see numerous accessories and auto-related exhibits, competition vehicles and projects, and antique and collector cars. Special appearances and events will also take place every day.
The 2022 Show will take place February 12-20 from 10 A.M. to 10 P.M. and February 21 from 10 A.M. to 8 P.M. It will be held in McCormick Place at 2301 S. King Drive in Chicago, IL. 
Get Your Tickets for the 2022 Chicago Auto Show 
Tickets for the 2022 Chicago Auto Show are available now! You can buy tickets online here. Tickets are $15 for adults, $10 for seniors aged 62 and above, and $10 for children aged 4-12. Children aged three and under are free.
The Chevy Lineup at the 2022 Chicago Auto Show 
Chevrolet vehicles will be among the nearly 1,000 vehicles that will be on display at this year's show. Fans of the brand will have the opportunity to view current Chevrolet production vehicles, as well as Chevrolet's all-new debut vehicles. Chevrolet production vehicles that will be displayed include the Blazer, Camaro, Colorado, Corvette, Equinox, Malibu, Silverado 1500, Silverado HD, Spark, Suburban, Tahoe, Trailblazer, and Trax. For those looking to buy a new Chevrolet vehicle, make sure to check out Chevy's debuts, like the 2022 Bolt EUV, 2022 Bolt EV, and 2022 Traverse. 
Visit Raymond Chevrolet!
Looking for a Chevy dealer near me? At Raymond Chevy, customer service and satisfaction are at the heart of our business. With strong and committed sales staff with many years of experience, we've been satisfying our customers' needs for six decades. This is why Raymond Chevrolet has continuously been one of the top-performing Chevy dealers in the country and has been awarded the prestigious Mark of Excellence three times in the last five years. Visit Antioch Chevy to check out some of your favorites of the 2022 Chicago Auto Show!