Why Is the Camaro Being Discontinued in 2024?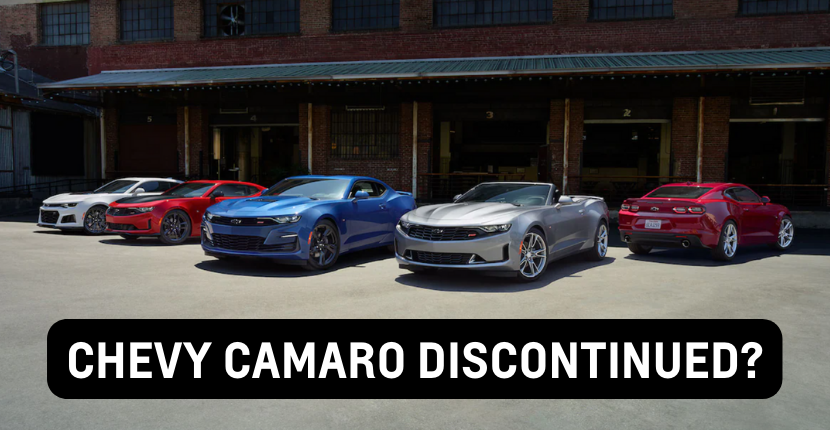 Recently, General Motors made news by announcing the retirement of the Chevrolet Camaro. Hoping to go all-electric by model year 2035, the manufacturer is in the midst of a huge company-wide transition toward electric vehicles. The transition to electric will include phasing out the Chevy Camaro and replacing it with an electric performance sedan. Learn more about what to expect from the all-electric future at Raymond Chevrolet today!
Retiring the Camaro 
With a long transition window for electric vehicles, General Motors won't be entirely getting rid of gas-powered vehicles for the time being. Still, the Camaro is on its way out, and it won't be redesigned for a seventh generation. Fans of muscle cars like the Dodge Challenger or Ford Mustang can still get their hands on the Camaro though. The sixth-generation model remains available for customers, even though GM is sunsetting the Alpha platform where the Camaro sits. Chevrolet has indicated they will keep the two-door Camaro coupe and convertible around until 2024, when it will be officially retired. 
Why is the Camaro Being Discontinued? 
In 2019, Camaro sales decreased everywhere except the United States. Specifically, sales dropped between 6.9% and 37% across Europe, Mexico, and South Korea. Additionally, General Motors is going through a restructuring in order to free time and cash flow for long-term projects like automated driving and transitioning to electric vehicle design and production. Chevrolet's shift to an all-electric future means that popular models will get an electric version, like the Equinox and Silverado, while less popular models will likely be replaced with an upgraded electric model. 
The Camaro's Farewell Package 
Chevrolet plans to release a special-edition Farewell package for the 2024 Chevy Camaro to retire the Camaro while honoring its enduring legacy. It is expected to be available across various trim levels, including the LT, LT1, SS, and ZL1. The package is likely to feature interior and exterior design upgrades meant to send off the final Camaro in style. 
Future Replacement for the Camaro 
The Camaro's replacement will be a performance electric sedan, meaning Chevy isn't abandoning muscle cars altogether. Chevrolet is instead transitioning an iconic mid-engine muscle car from a two-door to a four-door body style. The main difference here is that Chevrolet's four-door performance vehicle will be electric, but going electric won't mean sacrificing power or performance with GM's Ultium battery technology. 
Visit Raymond Chevrolet!
Looking for a Chevy Camaro dealer near me? At Raymond Chevy, customer service and satisfaction are at the heart of our business. With strong and committed sales staff with many years of experience, we've been satisfying our customers' needs for six decades. This is why Raymond Chevrolet has continuously been one of the top-performing Chevy dealers in the country and has been awarded the prestigious Mark of Excellence three times in the last five years. Visit Antioch Visit us now to get your hands on the Chevy Camaro while you can!