Does Chevy Have a New Blazer Up Their Sleeve?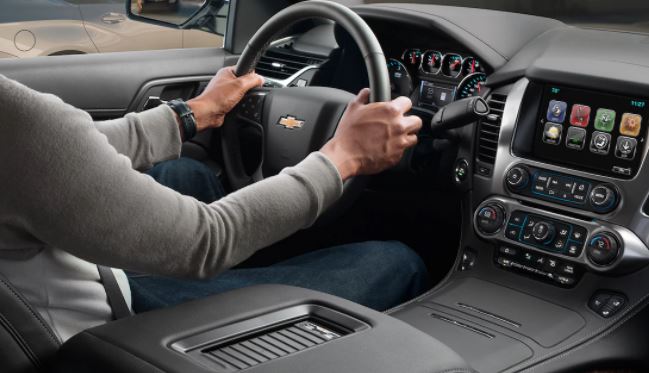 Chevrolet released their 5K Blazer in 1969. In 1995, the 5K Blazer was replaced with the Chevy Tahoe. Does Chevy have a new Blazer up their sleeve? Although it is not confirmed, spy photos lead us to believe Chevy is working on a new SUV.
Spy photos captured a new Chevy midsize SUV. It has been rumored that this SUV will be called the Chevy Blazer, but Chevrolet has not confirmed anything yet. It is speculated that the Chevy Blazer fits in between the Equinox and the Traverse in relation to size, price and features. Rumor has it that the Blazer will have a starting price somewhere between $27,000 — $30,000.
The spy photos taken of this midsize SUV depict its sporty appearance. This is due to the high beltline and low roof. This vehicle is believed to be capable of front- and all-wheel-drive due to the closeness of vehicles front wheels to the base of the A pillar.
We do not know if the Chevy Blazer will have 2 or 3 row seating, but what we do know about the interior is much different from other midsize SUVs. The Blazer will come standard with the MyLink touchscreen, but the old rectangular shape of the touchscreen will be replaced with a more modern hexagonal shape. Despite the new shape of the infotainment system, it will still include all of Chevy's usual safety and driver features. Also, the Chevy Blazer will have circular air vents with temperature control rings around them.
Eager to see what becomes of this so-called Chevy Blazer? I know I am! For more information, Visit your Antioch Chevy dealer today!