2019 Chevy Silverado Will Pack A Big Punch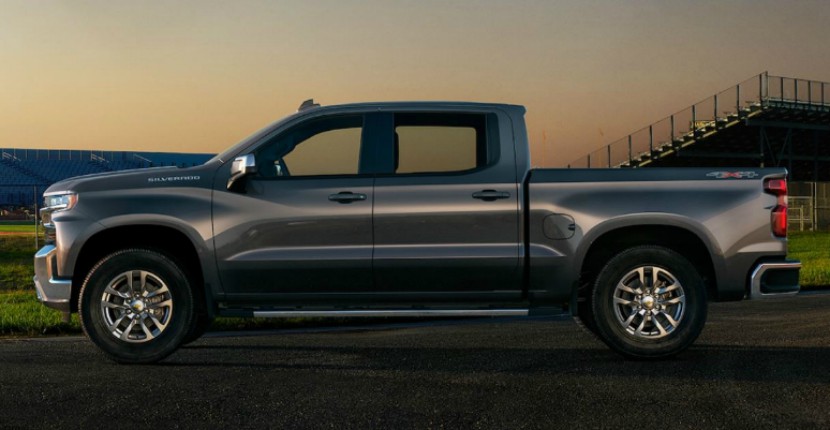 With the 2019 Silverado on the cusp on production, Chevrolet has announced how this Silverado will differ from its current model. Upgrades will make the 2019 Silverado much lighter, longer, and spacious than ever before. The real question lies under the hood: will the 2019 Chevy Silverado pack a bigger punch than before?
Chevrolet has announced that it will offer, in place of the currently-used V-6, a new 2.7L turbo-4 engine that can run on two cylinders. This means that the new 2.7L turbo-4 engine will be the very first 4-cyclinder engine to be included in a full-size pickup ever! Additionally, this engine will become standard for the LT and RST trims as well.
The 2.7L turbo-4 engine will produce 310 horsepower and 348 lb-ft of torque at 1,500 rpm. Compared to the Silverado's current V-6 engines, this new engine increased torque by twenty-two percent! Additionally, the engine will come in conjunction with an eight speed automatic transmission. Not only will this engine pack a bigger punch than the Silverado's current engine, but it will also lose about 380 pounds of weight. Also, it is speculated that the 2019 Chevy Silverado will be able to reach 60 mph in less than 7 seconds.
The 2019 Silverado will include all the bells and whistles to ensure that every drive is effortless and even better than the 2018 Silverado. An intercooler will be included to improve efficiency and power. An electric water pump will be utilized to reduce drag on the engine. Also, and active thermal management system will be included. This will direct hot and cold air to different parts of the engine to make warm-up faster, as well as combustion more efficient. Further, direct injection will improve overall fuel economy.
Visit your Antioch Chevy dealer for more information about the 2019 Chevy Silverado. Don't want to wait for the release of the 2019 Silverado? Just ask your Chevy dealer to view the current new models for sale or find out about our pre-owned Chevy models for sale. Raymond  Chevrolet makes vehicle shopping hassle free! Stop in and see a Chevrolet dealer near Antioch today or give us a call at (844)-338-9077!