Learn About Our Vehicle Sanitation Process at Raymond Chevrolet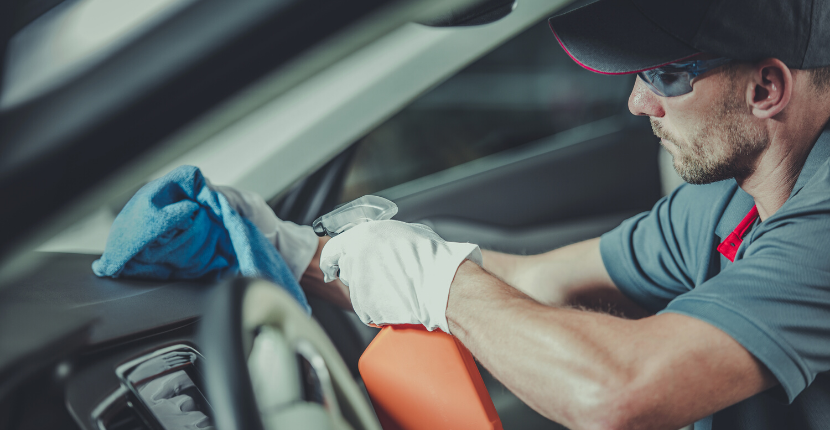 With the Coronavirus pandemic going on, many things have changed and continue to change in our world. There is a huge focus on sanitation and safety procedures to help keep people as safe and healthy as we can. At Raymond Chevrolet, we are taking this safety seriously, and you can find out more about this below.
Raymond Chevrolet has been sanitizing all of our vehicle using an antimicrobial sanitizer that has been approved by the FDA and EPA. This sanitation is strong enough to kill things like Listeria, E. Coli, Staph, and Coronavirus. We use this treatment on our vehicles after every time a customer has come in contact with them.
Now, we are even offering this sanitizing service to you. We have mobile sanitation treatment that can be performed on your vehicle. You can reach out to us today, and we will come to you and sanitize your car, truck, or SUV.
In fact, we just used our sanitation equipment to help the Antioch Police Department clean their vehicles. We want them to be clean, safe, and healthy just like you. And we want to thank the Antioch Police Department and other first responders for being there for our community.
Can we help you sanitize your vehicle to make sure it is safe for you and your loved ones? Reach out to us today to schedule an appointment, and we will come to you.
We also understand that some people still need to be driving. With that in mind, we still have some great vehicles for sale in Antioch, and we are using safety precautions to make sure you are safe if you need to buy a vehicle. You can complete most of the process online through our website, and you can call us if you have any questions. We will also follow safety protocols if you come down to test drive or purchase a vehicle. Let us know how we can help you with all of your vehicle needs because that is what we are here for at Raymond Chevrolet.