How Do You Know If You're Getting a Good Trade-In Value?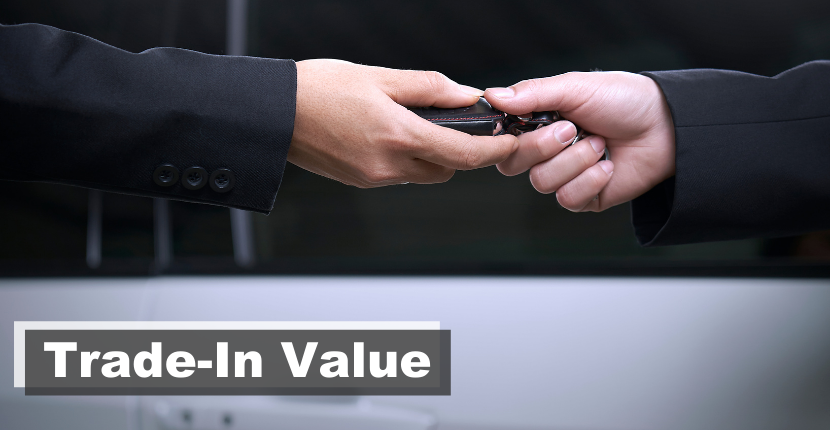 When you're purchasing a new or used vehicle, one of the best ways to get the best price on your new vehicle is to trade-in your old vehicle. By trading-in your old vehicle, you can help lower the total cost of your new vehicle significantly. First, though, you should make sure you're prepared to know when you're getting a good car trade-in value. Here is some helpful information about getting the best trade-in deal possible: 
How the Trade-in Process Works 
A trade-in is a vehicle that you offer to the dealership in exchange for credit applied toward the price of the new vehicle you're buying. Based on the market value of the vehicle, your trade-in car has a trade-in value. This is the amount that your car dealer is willing to offer you toward the purchase price of your new vehicle. Depending on your vehicle's trade-in value, you could save up to thousands of dollars. By lowering the overall price of your new vehicle, you'll also lower your monthly car payment if you're financing the purchase.
What is the Trade-In Value of My Car?
Every vehicle's value is going to be different based on several key factors. Besides the make and model of your vehicle, some of these factors can make your vehicle's trade-in value vary greatly. These factors include the condition of the car, the demand for that particular vehicle, and your skill at negotiating a price. During the first five years of ownership, cars tend to depreciate, or lose value, the fastest. The age of your vehicle and how many miles it has on it can also determine its resale value. These are all things to take into account when considering a trade-in deal.
Although exact values are impossible to determine beforehand, one great resource to get an estimation of your vehicle's trade-in value is the Kelley Blue Book Value Price. This is a price for a particular automobile make and model from the largest automotive valuation company in the United States. The price is assigned by determining the vehicle's market value. You should note though that the values are for undamaged vehicles that do not need repairs. If your vehicle needs some maintenance, the value will likely be lower. 
How to Maximize Trade-In Value 
There are several small ways you can maximize your vehicle's trade-in value. Make your vehicle look its best. This means cleaning and detailing your vehicle because it will be worth more than a worn and poorly maintained car. If possible, make any minor repairs or modifications. Common small repairs include fixing windshield damage or servicing minor engine issues.  
Find the Best Trade-In Deal 
At Raymond Chevy Antioch, it's easy to get an excellent trade-in value for your vehicle. We will give you the best deal for your trade-in, even if other Chevy dealers offer more. Now is the time to trade-in your vehicle! Visit us, your Chevy dealer Round Lake, to learn more about how much you can get for your trade-in vehicle today!